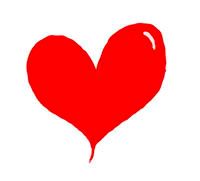 We'd hate to admit that we waste spend ridiculous amounts of time perusing about LiveJournal. It's hard not to though, especially when a number of artists use it to share behind the scenes work. Not to mention, all the other fun things you can do. Recently we stumbled upon this lovely little meme going around:
Fanartist Love Meme
We're all about spreading the love, so we encourage you guys to check out the link and join in. <3
Click Here to Read Full Article...