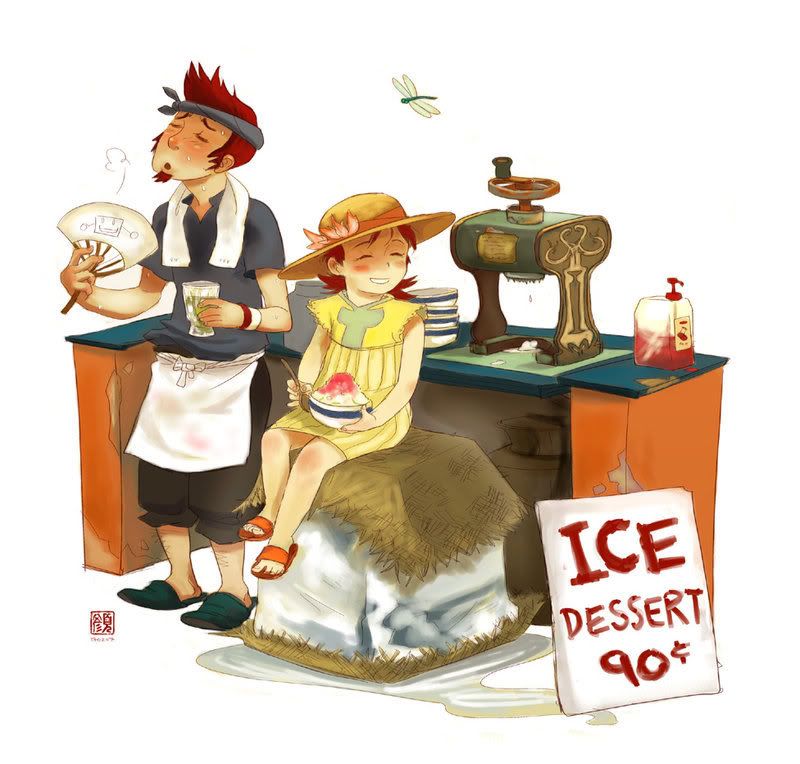 Carolyn Gan who goes by the alias Wredwrat online, is a 22 year old artist who is originally from Malaysia, but has been residing in Perth, Western Australia for the last 12 years. In 2004, she graduated from Curtin University with a BA in Multimedia Design and has since been working on perfecting her craft in both illustration and comics. Looking at her work, it's hard to believe that she's mostly self taught and has only seriously pursued art since graduating. Many of her pieces seem to perfectly grasp moments in time and make you wonder of the story behind the characters. In 2007 Carolyn and her creative partner Amei were the Grand Prize winners of the Comikaze24, an Australian 24 hour comic challenge with their entry "Home is where she is". When not busy with comics, Carolyn has 6 pets rats named Bubbles, Bearbear, Milton, Dunlop, Caesar, and Norris whom she takes of at home.

How long have you been drawing?

I started drawing when I was in primary school, but only started taking it more seriously after I finished uni in 2004. My first foray into digital painting was 2002.

How did you get interested in art?

I moved schools a lot when I was young, and drawing was a hobby which I could enjoy by myself so things just kept going from there. The internet made my drive greater, as I could share my work with like-minded people and get exposed to other styles of art and to artists of all calibres. Meeting other artists and mentors during my high school years made me discover this is what I wanted to be.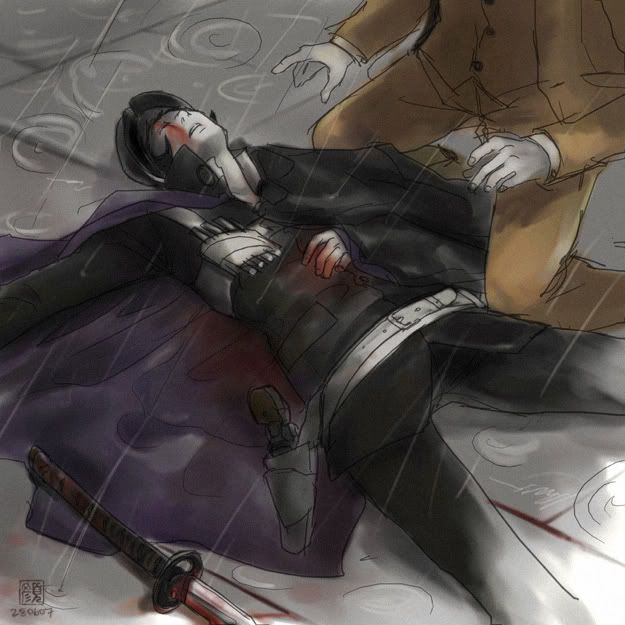 Who are your influences?

There are very many artists out there whom I love, here are my mainstays:

For sequential work, Mike Mignola, creator of Hellboy is my biggest influence for storytelling and mood. Also, French artist Claire Wendling's comics, and Hiroaki Samura (Blade of the Immortal).

For illustrations, my biggest loves are Katsuya Terada with his painterly style and deviant subject matter; and Range Murata's perfect rendering skills and retro styled designs. Lately I've also discovered Kazuma Kaneko, and I feel that we shall definitely have a close and long-lasting relationship as well *haha*.

My other favourite artists are:
(Western): The Black Frog, Jason Chan, Jo Chen, Anry, Arnold Tsang, Jon Foster, James Gurney, Scott Gustafson, Norman Rockwell, Shaun Tan

(Eastern): Tatsuyuki Tanaka, Imperial Boy, Aki Shimizu, Akihiro Yamada, Kuroboshi Kouhaku, Hayao Miyazaki, Osamu Tezuka, Tsuyoshi Nagano, Oga Kazuo

(Classical): Caravaggio, Bougeureau, Renoir, Monet, Joseph Clement Coll.

How would you describe your style?

It's still developing like a patchwork quilt, a collective of all the styles I love that are spread across all genres. But at a glance I guess it's very heavy and rigid.


How do you get ideas for your drawings/paintings?

I get most of my ideas from leafing through my collection of artbooks and reference books. I also go through the works of my favourite artists to see what sort of stuff makes them tick, and I get ideas that way. I'm fond of pictures that tell a small story in itself, especially slice-of-life scenes. So movies really help a lot too, my favourite kinds are westerns, fantasy, war, and historical themes.

What programs do you primarily use for your artwork?

For comics - Mangastudio EX
For paintings - Painter IX and Photoshop 6. I use a 6x8 Wacom Intuos 2 tablet.

Can you describe your general approach to creating a picture?

I start off by looking for reference material to build up on the basic idea I have. I google up pictures or go through books. Once I've collected enough of what I'm looking for, I fill the canvas with the base colour I want to work with, and then start blacking in the basic composition and figures in silhouettes. I work this way because it's easier for me to see in form than in lines. Then I figure out my light source and work out the shadows. After that it is just adding more colours and fleshing out the details. I use the same silhouette technique for some panels in my comics as well, particularly the biggest/most important panels.

Could you talk a bit about some of your past, current, and future comic projects?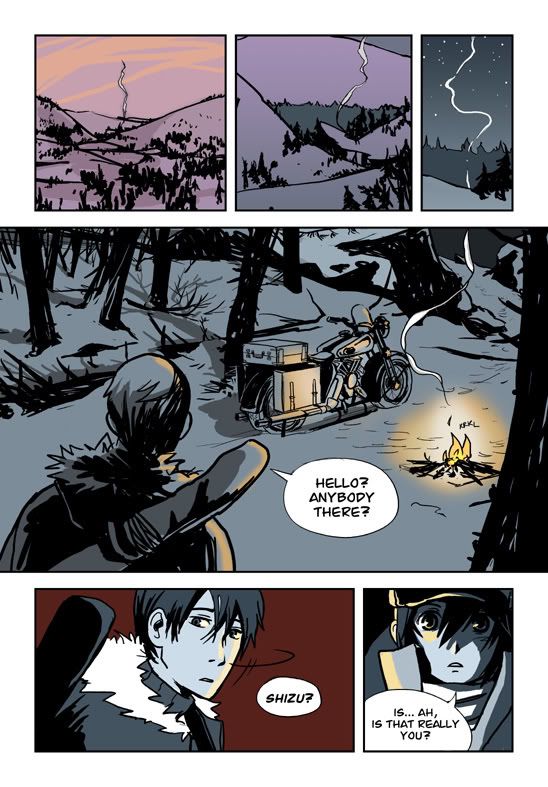 The first comic project I started is my Kino No Tabi fancomic from last year. It's essentially a survival story, one person versus the elements, that kind of thing. So far I'm 34 pages into it and it's still ongoing. I tend to come back and make pages for it when I'm feeling in the mood. I started it as practice after the style of Mignola and I was enjoying it a lot so I kept going. The only problem is I don't know how I'm going to end it, so it seems I'm still rambling on forever…

Other comics I've made are just short ones that range from 2 to 8 pagers, some being fanwork and some original. I have also participated in the Australian 24-hour comic challenge for a couple of years, with both times working in a two-man team with my fellow artist Amei. Our entry this year can be found here.At the moment I am working on another fancomic, this time in the vein of romantic highschool love. I find it exciting dabbling in different genres as I'm still deciding what I like best. Future comic projects I have planned are more original work involving post-apocalyptic war and steampunk themes.

What are your thoughts on the comic industry right now? There's been a surge of Eastern influences, while you still have the traditional superheroes with capes.

Hmm I'm probably not too in tune with what's out there, but I think more attention is being paid to indy comics these days, there are very many varied styles out there which have gained acceptance in mainstream circles. Manga has always been popular, but I didn't realise how much until I visited my local comics shop yesterday. There's so much more imported manga these days that it's taking up more shelf space than the traditional western superhero work! What I'd love to see is more European comics being translated and made available too. :D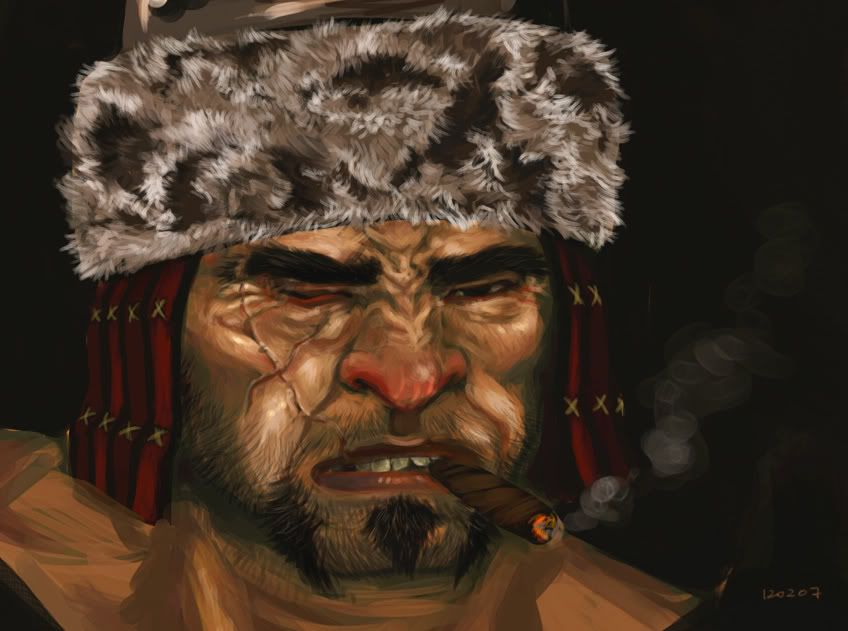 What are your future aspirations?

My long term goal is to get better and faster at what I'm doing and hopefully be able to make a better living out of it. I'd like to get in the field of concept design, as I find I rather enjoy working out details and designing things that are part of a bigger whole. I would also keep drawing comics.

Do you have any other interests besides drawing?

Obsessively collecting books which I only have time to quickly flip through.

Any advice for other aspiring artists?

Keep working hard and be observant of all things around you. Stay focused, give everything a go, and try something new in each picture you draw.

Visit the following sites to see more work by Carolyn:

http://wredwrat.deviantart.com – deviantART gallery
http://wratbox.com - Online portfolio
Sketchbook@Conceptart.org

You can also email Carolyn at studio.wrat[at]gmail.com