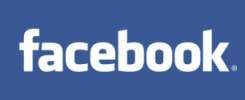 Hi Rococo Flow readers,
We hope everyone's enjoying the holiday season. Once again it's been a long wait but hopefully you'll stick with us.
We're sure many of you out there probably have probably heard of Facebook and if so have probably also checked out the Graffiti application. It has recently expanded and now hosts monthly contests with various themes. Participants have the opportunity to win a brand new Bamboo or Intuos 3 tablet from Wacom the sponsor of these competitions. We encourage everyone to check it out.